3-Day Clinical Training on Patients Under Direct Supervision

This clinical course is designed for dentists who wish to remain at the
cutting edge of contemporary aesthetic implant dentistry. Every participant will place 5 implants in patients and will assist for the other surgeries of his group under the supervision of the Merimna Institute faculty.
During all the clinical participation sessions all the necessary materials, instruments, implants, bone graft materials, membranes, sutures, surgical instruments, micromotors and other will be provided in FREE for every participant.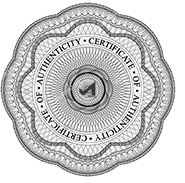 Certificate
Certificate of attendance with 14 official CPD hours awarded by MERIMNA INSTITUTE Continuing Dental Education Center
Educators
trainers curriculum vitae

Educators
trainers curriculum vitae

DAY I (SUNDAY MAY 26, 2019)



Familiarization with the Implant Company and Graft Material Company.



Cases Discussion



Coffee Break



Clinical Participation


Implant Placement in Patients



Lunch Break



Clinical Participation


Implant Placement in Patients



Cases Discussion

DAY II (MONDAY MAY 27, 2019)



Cases Treatment Planning



Clinical Participation


Implant Placement in Patients



Coffee Break



Clinical Participation


Implant Placement in Patients



Lunch Break



Clinical Participation


Implant Placement in Patients



Cases Discussion

They Trust Us
Photo Gallery from previous courses