2-Day Workshop in Peri-implantitis . Diagnosis,Treatment and Prevention with hands on.

We will present the diagnostic options and the different therapeutic options in order to achieve long term success. The role of the implant design, the periimplant hard and soft tissues, the prosthetic rehabilitation will be discussed in order to prevent periimplant problems in the future in Implant Dentistry.
INCLUDED All materials, instruments, portfolio, coffee breaks, lunch breaks, Certificate of Attendance.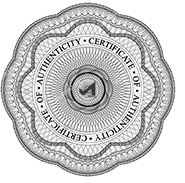 Certificate
Certificate of attendance with official CPD hours awarded by MERIMNA INSTITUTE Continuing Dental Education Center
Educators
trainers curriculum vitae



INTRODUCTION


Biologic implant complications: a myth or a new reality (case discussion)




Peri-implantitis (Diagnosis, prognosis & risk fcators)



Coffee break




Implants in periodontal patients (teeth vs. implants; Survival and success of implants inperiodontal patients)



The pyramid model


Implant treatment protocols in periodontal patients

Maintenance of implants in periodontal patients



Lunch break




Workshop

Treatment planning exercises




Case discussion & videos


Treatment of peri-implantitis


• Non surgical
• Antibiotics & other adjunctive
• Surgical: resective surgery vs. GBR



Coffee break




Workshop Practical exercise

• Flap design for surgical treatment of peri-implantitis
• Osseous resection for surgical treatment of peri-implantitis



Lunch break




Workshop Practical exercise

• GBR
• Suturing techniques for resective and regenerative surgery




Case discussion & videos
They Trust Us
Photo Gallery from previous courses