2-Day Workshop with the Experts, in Soft and Hard Tissue Management before and during implant placement.

Various aesthetic and functional problems may arise as a result of inadequate soft & hard tissue management at the different stages of implant treatment.
INCLUDED All materials, instruments, portfolio, coffee breaks, lunch breaks, Certificate of Attendance.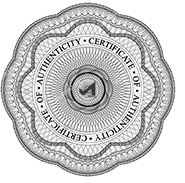 Certificate
Certificate of attendance with official CPD hours awarded by MERIMNA INSTITUTE Continuing Dental Education Center
Educators
trainers curriculum vitae



Theory


Osseous defects & GBR principle
From tooth extraction to implant placement–management of the extraction site



Coffee break



Theory


Soft & hard tissue management during implantplacement



Lunch break




Workshop




Alveolar ridge preservation

Workshop




Implant placement and simultaneousGBR in pig jaws



Case discussion & videos



Theory


Soft tissues around implants

Soft tissue defects around teeth and implants

The use of free gingival grafts (FGG) for augmentationof keratinized mucosa



Coffee break



Theory


The use of connective tissue grafts (CTG), xenograftsand allografts for recession coverage and soft tissuecontour augmentation



Lunch break




Workshop




FGG for keratinized attached gingiva augmentation

Workshop




KTG with tunnelling for contour augmentation.Flap design & suturing techniques



Case discussion & videos

They Trust Us
Photo Gallery from previous courses